Meet your new healthcare team!
Stephanie Jokerst (Formerly Fulmer), AGACNP
BS Lander University
Master of Science and Nursing: University of Southern AL
Stephanie is a board-certified Family Nurse Practitioner and Adult Gerontological Acute Care Nurse Practitioner through the American Nurses Credentialing Center. Stephanie began her career in the emergency department, and then transitioned to family care in 2017. She became certified in Functional Medicine in 2019 and has also achieved her certification as a Master Herbalist.
Stephanie's patient care goal is to offer a different viewpoint, a bigger picture. "I am not the one with all the answers, but I can promise I will use the most up to date rational research available." She explains, "If you were looking at your health as a puzzle; your history is one piece, examination is one piece, labwork is another, etc. It isn't until you take the time to put all the pieces together that you finally see the bigger picture and root cause of your condition." Stephanie treats patients using supplementation, herbs, lifestyle change, and medications when necessary. Her specialties include mold elimination, autoimmune disorders, chronic fatigue, long Covid, hormonal management, thyroid disorders, and many more.
Stephanie recounts her evolution and growth as a provider, from her days working in the fast paced acute/trauma care setting of the ER, to family practice and root cause healthcare. "My journey really began with my mother always gently nudging me towards opening my eyes to see the bigger picture. I will always have so much gratitude towards her for her loving patience and for being such an amazing example. Later, I had a patient who showed me the proof that I needed to alter my gaze and realize that integrative medicine not only works, but is less invasive often with better outcomes. Lastly, there is my husband, who always stands beside me regardless of the circumstances.
"In this journey called life, my goal is to improve your health with your assistance as an active participant."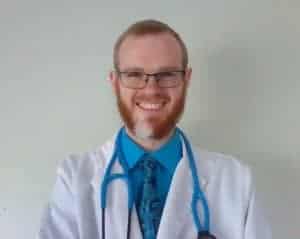 MS Clemson University – AGACNP-BC
BS Nursing Chamberlain university
Peter Rambo's journey into root-cause medicine is an interesting story. Growing up, he did not like anatomy and physiology and thought his calling was to go into meteorology (the study of weather). However, God had different plans for him and called him into nursing school. In nursing school, Peter found his passion and love for helping people. Peter earned his associates in nursing from Piedmont Technical College. While working on a medical-surgical floor, Peter received his Bachelor of Science in Nursing from Chamberlain University. His journey did not stop there. Seeking to help people thrive and live their life to the fullest, he went on to nurse practitioner school and graduated from Clemson University with his Master's in Science with a concentration as an Adult-Gerontology Nurse Practitioner. Peter now seeks to give back to the people of South Carolina by educating the public on healthier.
B.A. in Psychology from Clemson University, 1994
Melissa Householder Senf is a certified Family Nurse practitioner. She received a Bachelor of Arts in psychology from Clemson University in 1994 and worked as a Paramedic for several years before returning to school for nursing. She received her ADN from Midland's Technical School in 2004. She has 15 years of bedside nursing experience, including ER, postpartum, Lactation, and Hospice. She graduated from Walden University with a Master of Science in Nursing in 2019. She provides primary care to all ages bringing a patient-centered, integrative approach to the healthcare needs of families.
Dr. of Chiropractic:  Logan University 1999
B.S. Degree Human Biology
Certified Functional Medicine Practitioner 2016
Functional Diagnostic Nutritionist 2011
Dr. Mike started Irmo Family Chiropractic in 2004. (Winner Of "Best Chiropractor in the Midlands" as voted on by the community) and it has always been his vision to see that practice evolve into a complete holistic health center. 
Unified Family Health Center is that dream realized. With the addition of the functional medicine team, we are now proud to serve your whole family, with your whole health.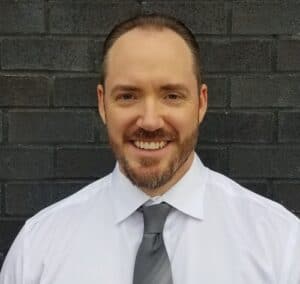 BS Psychology University of Maryland
Doctor of Chiropractic  Life University, Marietta GA
Dr. Grant is dedicated to providing comprehensive, quality healthcare at an affordable cost to his patients. He takes the time to listen to his patients and takes a holistic approach to patient care. He is grateful for the warm reception that he has received since joining the practice and looks forward to serving the people of our community.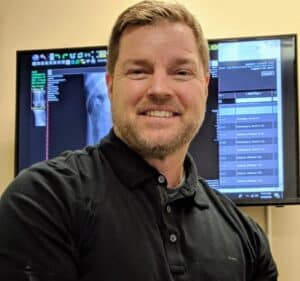 Dr. of Chiropractic: Sherman College of Chiropractic 2002
Dr. Kevin prides himself in treating the person in front of him as he would his wife or child. He always gives his full attention to the back pain, neck pain, headache or any problem at hand to get the quickest, most complete recovery possible.  Dr. Kevin is excited to engage the Irmo, Columbia, Chapin and Lake Murray communities about the value of chiropractic care and is ready to begin the conversation that helps you become a better you.